OPERATIONAL SAFETY AND QUALITY OF SERVICE PROVIDED
K.LUND do Brasil has a technical department with trained and certified professionals to carry out maintenance, inspections, recertifications and load tests on and offshore. Our staff is prepared to offer our customers fast and efficient solutions in the most diverse types and manufacturers of equipment. We are prepared to meet your needs 24/7.
Operating in the Brazilian oil and gas market since 2005, we have a total area of ​​6000m² equipped with a shed and modern offices located in ZEN (special business area) in Rio das Ostras. We have stood out for the way we relate to our customers and partners, establishing trust and credibility.
With a varied fleet of equipment, our winches, hoists and accessories are reliable and designed to perform the services in the most efficient way, bringing excellent results to our customers' operations.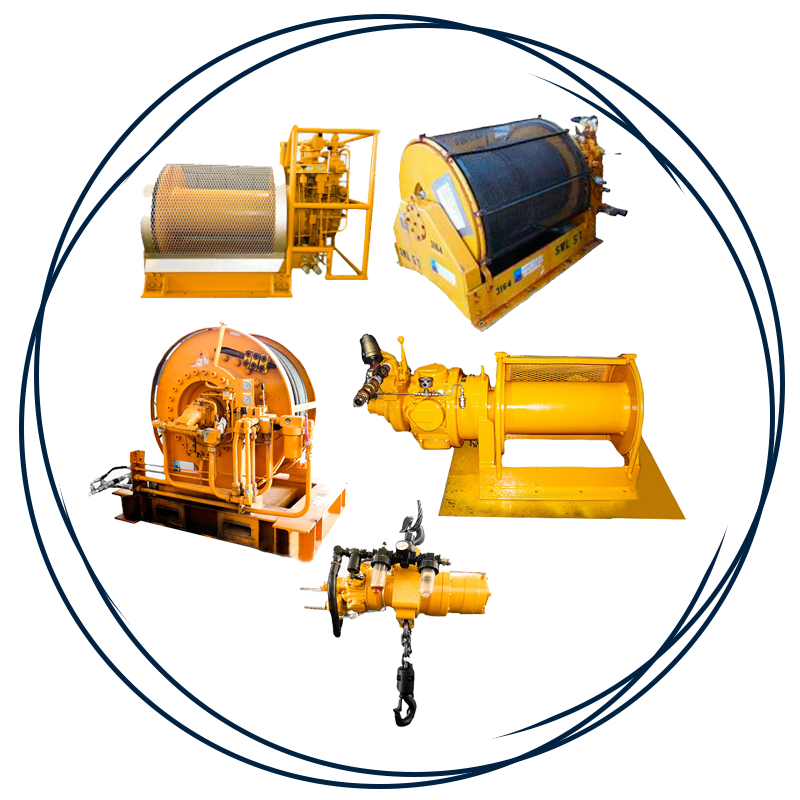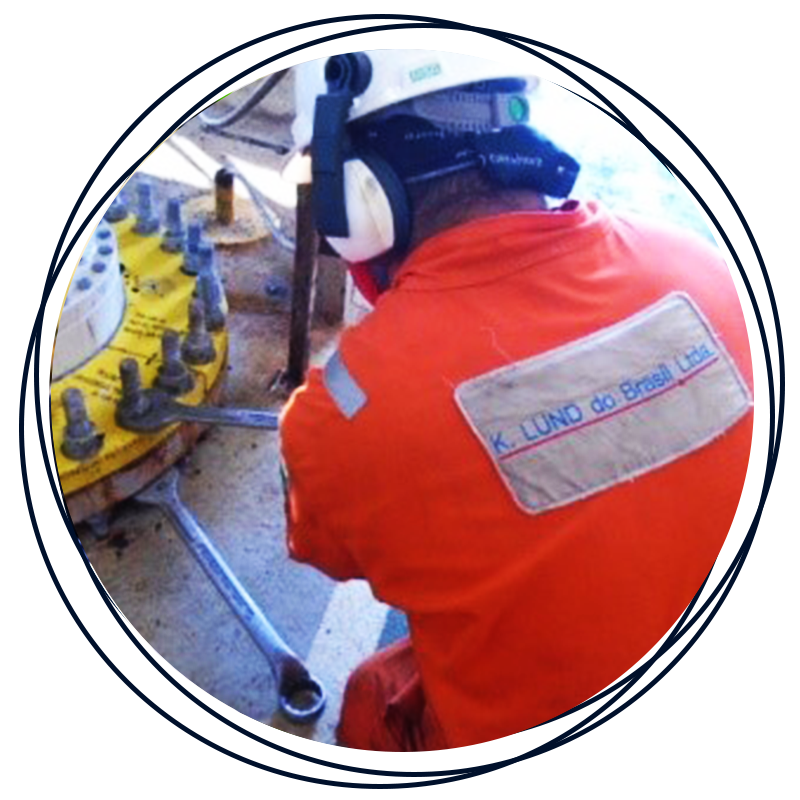 MAINTENANCE OF PETROLEUM EQUIPMENT
We offer maintenance and repairs, inspections, load testing and certifications on and offshore. Our team is always prepared and available to assist you 24/7. Just call and we'll send our technicians wherever you need them.
Planning and execution of cargo handling through the engineering department developing calculations, drawings and procedures necessary for safe movement.
K. Lund offers flushing services in pipelines and hydraulic systems. Flushing is a procedure performed on systems and pipes with the objective of performing the internal cleaning. In its execution process, a Low viscosity, self-cleaning hydraulic fluid is introduced under fleece - city, energy and temperature controlled so that dirt is removed and the particles that affect the performance of the equipment are dislodged. - of.
We operate in the maintenance, repair and testing of equipment. Our trained and certified technicians both in Brazil and Norway, we offer technical support and availability 24/7. Just call and we'll send a technician wherever you need it.
Our Integrated Management System Policy
Rent and maintain equipment for moving and lifting loads in safe and healthy environmental and working conditions, in a business environment free from bribery, seeking to comply with applicable requirements, customer satisfaction and continuous improvement of the SGI.
Conduct of K. Lund do Brasil
K. Lund do Brasil's corporate conduct is based on ethics and these principles are required of our employees and those who represent us in the environments in which we operate corporately. If any deviation considered unethical or that violates standards of conduct and/or current legislation is noticed, use the Confidential Channel to report it. We ensure absolute confidentiality and proper handling of each situation by K. Lund do Brasil, without conflicts of interest.